National Weather Service Alerts for Charles County, MD
12135 Charles Street, La Plata, Maryland 20646
(301) 392-0050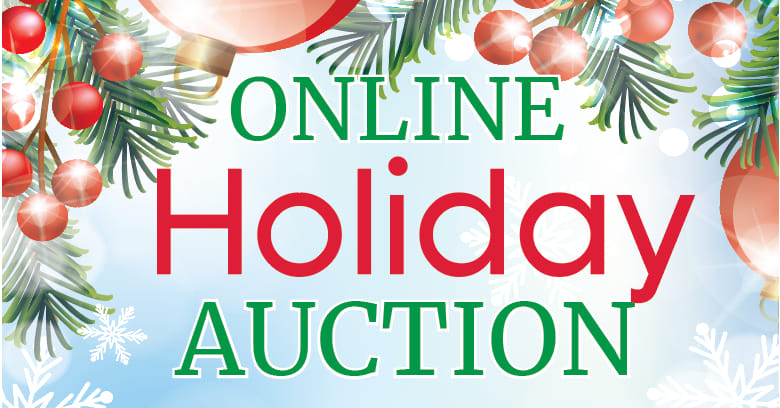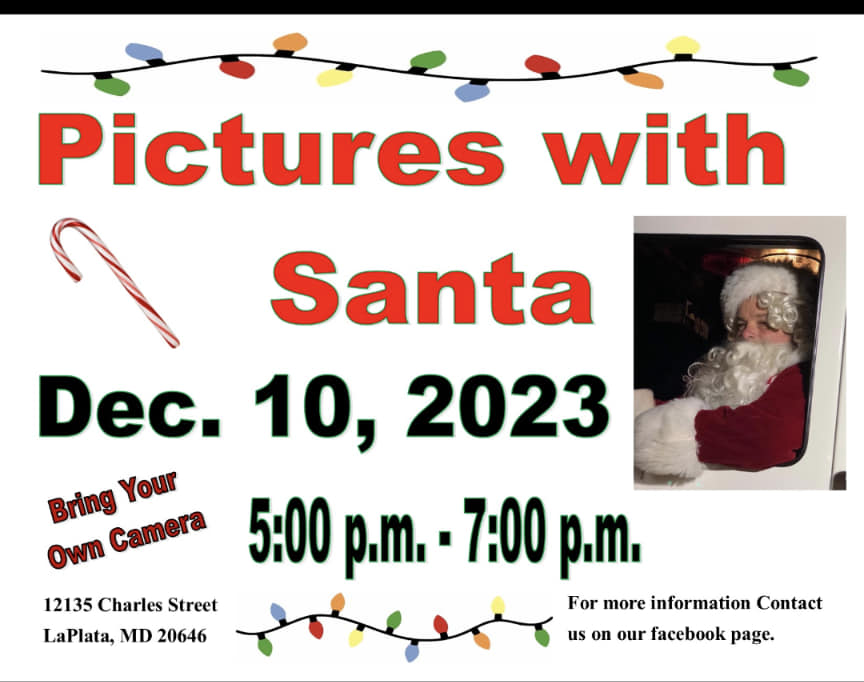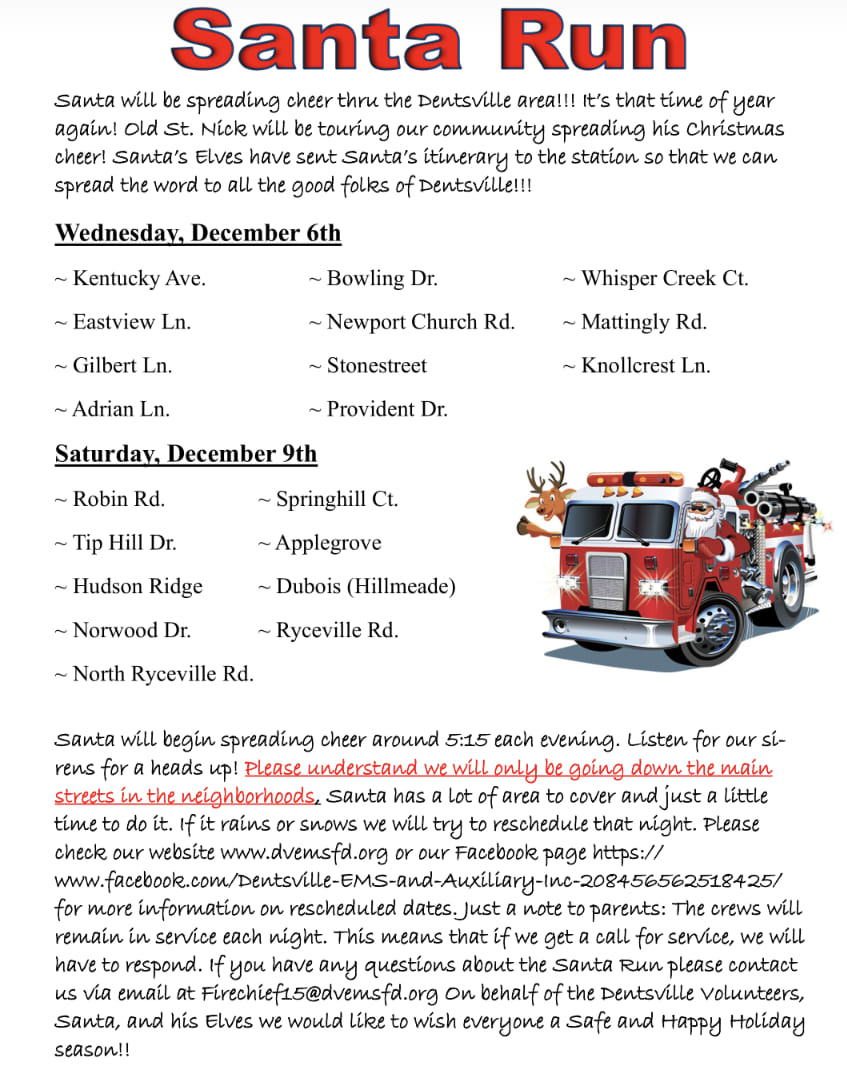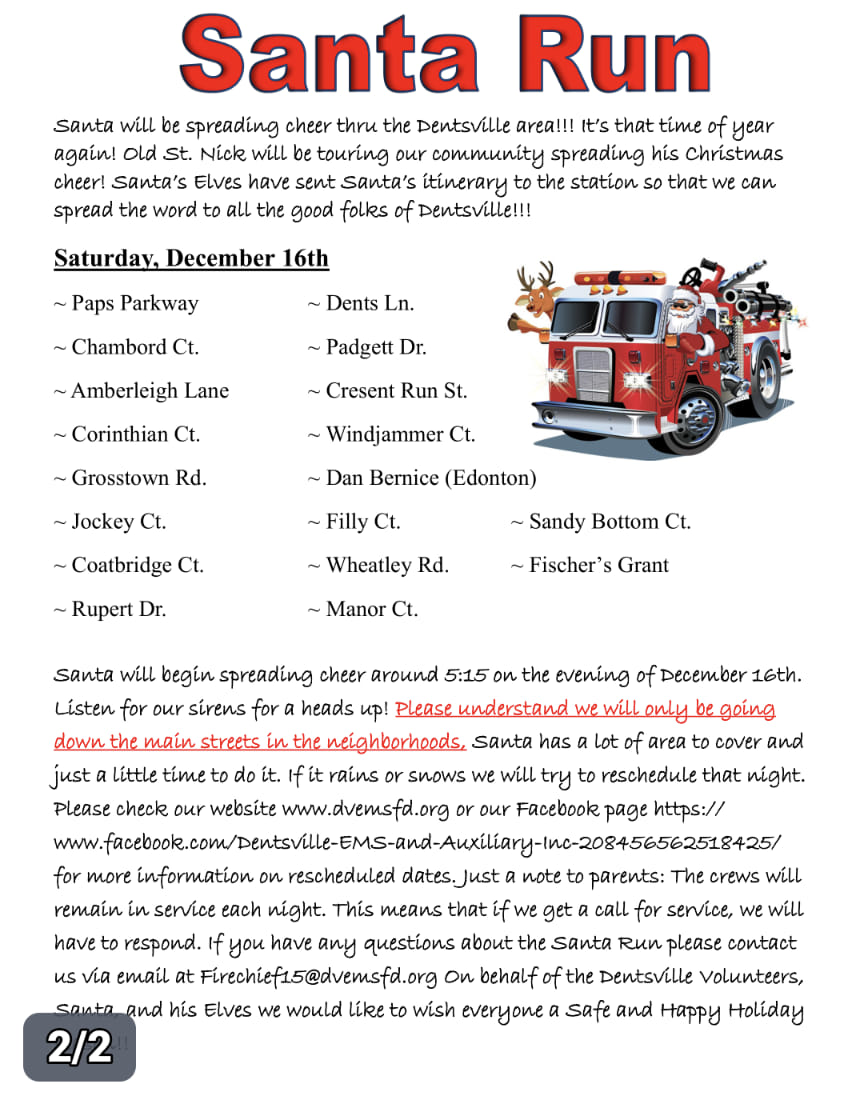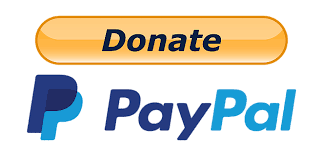 Donate To Dentsville EMS, FIRE and Auxiliary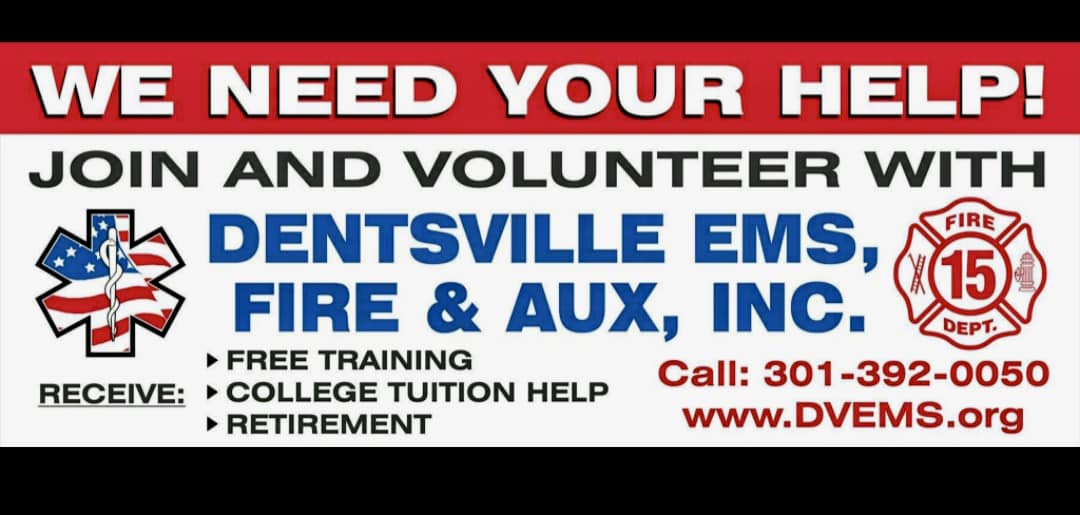 SCAM ALERT
We are not selling DVEMS/FIRE/AUX T-Shirts. We have been alerted that some folks
have recieved elecronic notifications with a link to purchase a T-shirt from our station.
We apologize but we are NOT SELLING T-Shirts. We advise everyone not to click the link.
Dentsville Volunteer EMS FIRE and Auxiliary Inc.
VOLUNTEERS NEEDED
EMS / DRIVERS / FIREFIGHTERS / AUXILIARY
JOIN US TODAY
Fill out an online application or call us at 301 392 0050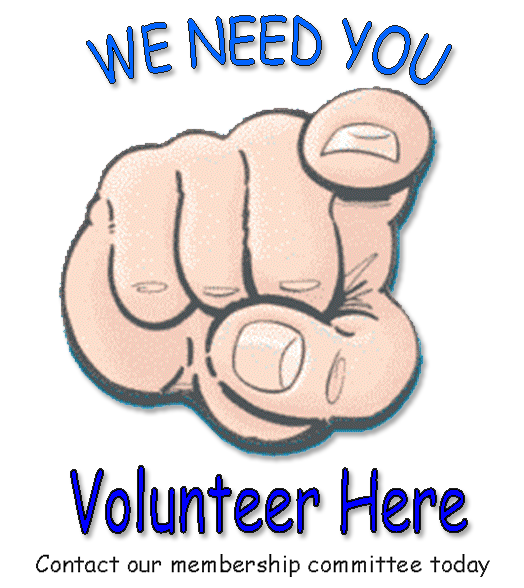 Your feedback is important to us!
Feel free to sign the Guestbook.
Check out and join our Facebook Page today!
MVC Involving a Horse

PIO Michael Windsor, December 31

On December 31, 2022, at approximately 4:37am, Dentsville Volunteer were dispatched to the intersection of Trinity Church Road and Old Sycamore Road for the report of a Motor Vehicle Collison involving a horse. Engine 151 responded with a crew of four. They arrived on scene to find a vehicle versus a horse. The driver, and sole occupant of the vehicle was assessed by Engine 151 crew until the arrival ... (Full Story & Photos)

Potomac Motor Speedway Barn Fire

PIO Michael Windsor, December 24

On December 24, 2022, at approximately 6:43pm, Dentsville Volunteers were alerted to the 27000 Block of Budd's Creek Road in Mechanicsville for the structure fire. Engine 151 responded with a crew of four. While responding Charles County Chief 17 (M. Kaufmann Jr.) arrived on scene to find a 75x25 barn fully involved on the Potomac Motor Speedway property. Engine 151 arrived on scene and staged awaiting ... (Full Story & Photos)

Golden Beach House Fire

PIO Michael Windsor, December 21

On December 21, 2022, at approximately 0043 hours, Dentsville Volunteers were alerted to Donna Drive in St Mary's County, for the report of a House fire. Engine 151 responded with a crew of four. Mechanicsville Engine 23 arrived on the scene and located a single-family home with fire throughout the garage, extending into the house. Engine 151 was assigned to the water supply at Huntt Road. The engine ... (Full Story & Photos)

Damaging Weather Event

PIO Michael Windsor, July 16

On July 12th, at approximately 8:30 pm, a strong thunderstorm came through the Dentsville and Newburg area. Due to the severity of the storm and the abundance of calls such as trees down, wire/transformer problems, and trees into or on houses, County Fire Chief Kaufmann, Deputy County Fire Chief Herbert, Deputy Special Ops Chief Sekuterski, and multiple departments sent apparatus and personnel to ... (Full Story & Photos)

Girl Scout Troop Visits Company 15

FF/EMT Michael Windsor, June 01

Today we were blessed by the grateful donation of Girl Scout cookies to the volunteers of Dentsville. We were one of few first responders treated to 20 boxes of cookies. Fire and EMS personnel demonstrated a couple of the neat tools carried on the ambulance and fire engine. St. Mary's Bryantown School troop 12064, with Junior and Dazzy members, left with gratefulness and an application to become a ... (Full Story & Photos)